Center for International Business Ethics
2-503, Huade House, No.12, Huixindongjie, Chaoyang District, Beijing, China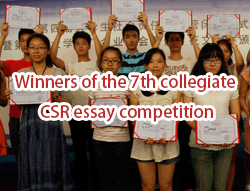 Mission
The Center for International Business Ethics (CIBE) is a non-governmental organization established in 2004, and hosted by the University of International Business and Economics (UIBE), Beijing, China.
CIBE specializes in bridging academic study with business practice with a particular focus on ethical strategy and performance.
CIBE aims at creating positive impact on the society with value and knowledge through research, teaching and action in the field of business ethics.
Values
CIBE commits to act in accordance with the fundamental human values of honesty, integrity, and respect.
CIBE endeavors to proceed with transparency and accountability in all its activities and works hard to inform key stakeholders of its mission, programs and general operations. CIBE is accessible and responsive to public inquiry, and through the media, events and publications, actively reaches out to the wider public, educational institutions and other interested parties.